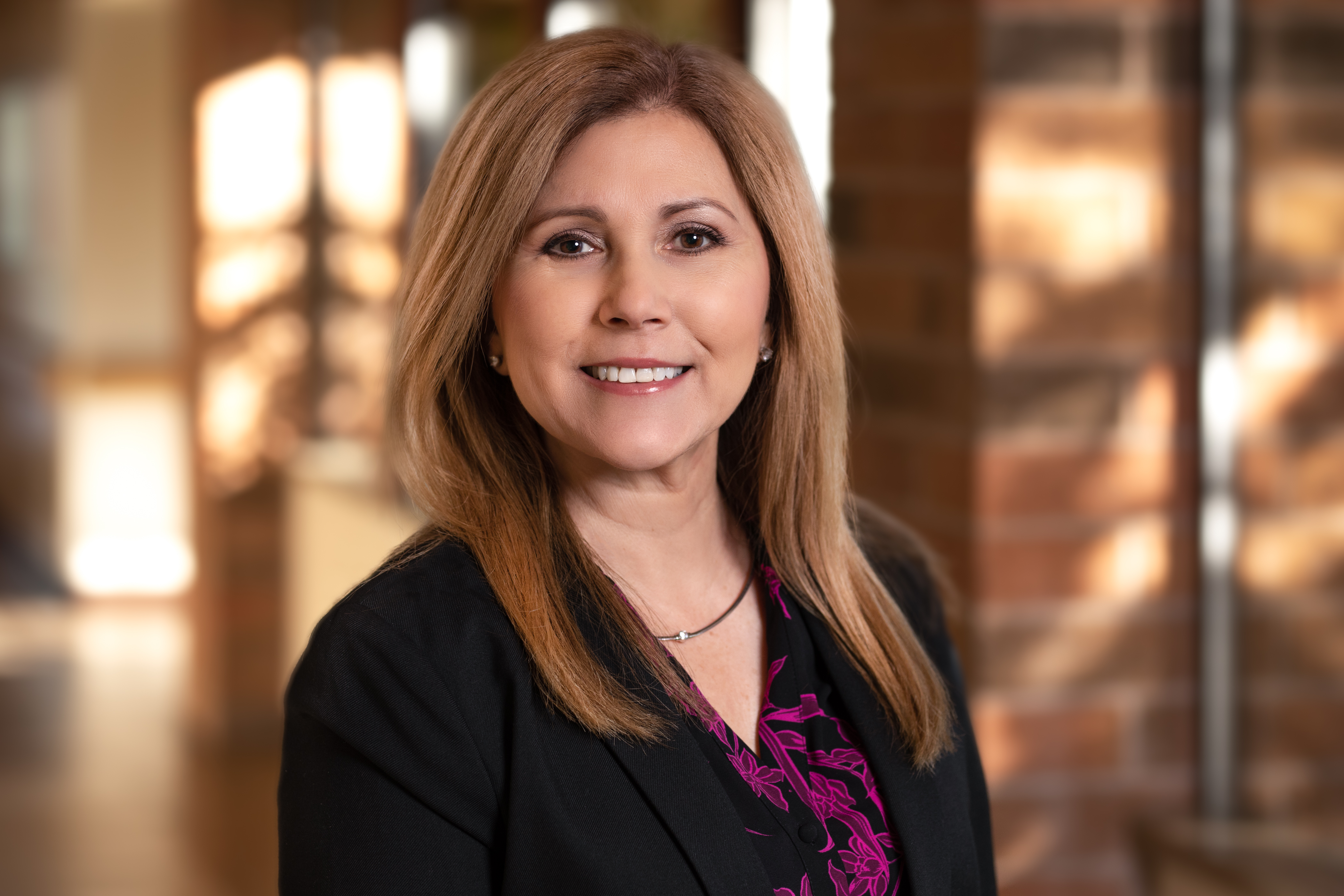 Las Vegas Nevada - Welcome Liz Vandenberg, Nathan Adelson Hospice's Chief Financial Officer. Ms. Vandenberg has over 20 years of experience as a results oriented leader focused on fostering collaborative relationships, building effective teams, and delivering strong financial results. Ms. Vandenberg is originally from Venezuela and moved to the US in 1987 to pursue a graduate degree. She has two children, Alexander and Victoria and enjoys traveling, golf, indoor cycling and pilates training.
She began her career in banking in 1984 and has expanded her business management, accounting, and financial expertise by working in a financial capacity in various business sectors such as real estate, title insurance, transportation, higher education, hospital administration and in the entertainment industry for domestic and foreign corporations. In addition, Ms. Vandenberg has resided in Las Vegas since 1999, after relocating from New Orleans where she was the Administrator for the Louisiana State University Medical Center. Her broad experience makes Ms. Vandenberg a valued member of the organization when it comes to reengineering business processes, assessing company financial risks and recommending effective solutions and investment opportunities.

Prior to joining Nathan Adelson Hospice, Ms. Vandenberg served as the Chief Financial Officer for Terry L. Wright Real Estate Investments where she directed accounting and financial operations for companies and joint ventures primarily doing business in the real estate, title insurance, construction and land development areas.

Ms. Vandenberg received her Bachelor of Arts in Business Administration from the University of Oriente Venezuela and her Master of Business Administration from National University in Irvine California. She is also a graduate of the Las Vegas Chamber of Commerce Leadership Program, Class of 2005.

Additionally, Ms. Vandenberg serves on the Financial Executives International (FEI) as a Board Member and Membership Chair. She is a past member of the Board of United Way, Latin Chamber of Commerce and College of Southern Nevada Foundation Board of Trustees.