Fellowship Program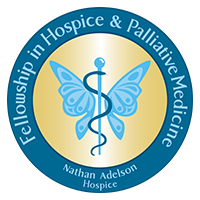 The Nathan Adelson Hospice Osteopathic Fellowship in Hospice and Palliative Care Medicine program is officially approved by the American Osteopathic Association. This is the only osteopathic Hospice and Palliative Medicine Fellowship in the state of Nevada and one of 11 in the country.
Mission Statement of Fellowship Program
Nathan Adelson Hospice, in conjunction with the Elaine Wynn Palliative Care Program and Touro University will provide a Fellowship in Hospice and Palliative Care Medicine that strives to be a model for excellence. The program provides humanistic, holistic, evidence-based education for graduate physicians seeking additional skill, competence, and certification in Hospice and Palliative Medicine. The curriculum is consistent with the vision and requirements established by the American Osteopathic Association and delineated in the AOA Basic Documents for Postdoctoral Training.
Synopsis of the Fellowship
The Nathan Adelson Hospice Osteopathic Fellowship in Hospice and Palliative Medicine will consist of 12 months of training under the auspices of Nathan Adelson Hospice and its direct affiliate programs. The Fellows will provide hospice and palliative care medicine in nursing homes, assisted living facilities, residences, sub-acute and acute care inpatient hospital settings and outpatient palliative care clinics.
Fellows will be assigned an active and ongoing population of patients for whom they will design appropriate Care Plans tailored to the specific palliative needs of the individual patient. By the end of the program, Fellows will demonstrate competence with the administration of interventional methods of palliation including but not limited to application and maintenance of patient-controlled analgesia dosing, subcutaneous or intra-articular injections as well as supportive osteopathic manual medicine techniques and complementary therapies.
Purpose of the Fellowship Program
Increase Accessibility for Patients: Improve healthcare in Southern Nevada by increasing accessibility to Hospice and Palliative Board Certified DOs.

Hospice and Palliative Care has emerged as a critical medical specialty. Currently, participating in a formalized clinical fellowship program is the only avenue to obtain certification in Hospice and Palliative Care.
Palliative care is specialized medical care for people with serious illnesses. This type of care is focused on providing patients with relief from the symptoms, pain, and stress of a serious illness – whatever the diagnosis. Palliative care is proven to improve quality of life, decrease depression and improve family and patient satisfaction as well as being cost effective.

Increase Number of Hospice & Palliative Care Physicians: Nathan Adelson Hospice's Fellowship Program will increase the number of hospice and palliative care certified professionals to improve quality of healthcare for seriously ill individuals in Southern Nevada.

Nationally, there is a severe shortage of hospice and palliative board certified physicians (in the thousands). Locally there is also a shortage in relation to the need.

Retain Locally Trained Physicians in Las Vegas: We are positioning our Fellowship in Hospice and Palliative Medicine Program to be a highly sought after fellowship position by providing a competitive salary and access to the best Hospice and Palliative Care professionals in Southern Nevada.
Complete Research Projects Specific to Hospice and Palliative Care: The Fellowship Program will also provide research opportunities and will offer advanced educational exposure for Medical Students and Residents in the integration of Osteopathic Manipulative Medicine in the practice of Medical Specialties.
Goals of the Fellowship Program
Fellows, after one year of vigorous hands-on study, must graduate our program with the ability to successfully show competencies in the developed objectives of our program's curriculum. This will be captured through a series of tests, interviews and research projects.
Application
Download the Fellowship Program Application for more information.
Warren L. Wheeler, MD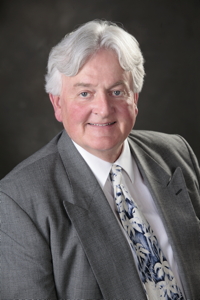 Senior Director of Palliative Medicine
Warren L. Wheeler, MD, completed a 2 year fellowship in medical oncology at MD Anderson Hospital and Tumor Institute, Houston, Texas in 1975. Until April 2002, he practiced medical oncology in Columbus, Ohio for the past 27 years, of which 25 years had been combined with hospice and palliative medicine. He was one in the first group of physicians to take the boards and become certified in hospice and palliative medicine. He pioneered the development of two hospice programs in Columbus as founding volunteer medical director.
Derek Meeks, DO
Director of Medical Education Program
Dr. Meeks obtained his Bachelor of Science degree at Brigham Young University. He then attended the University of Health Sciences, Kansas City for his Doctorate of Osteopathy. He did a rotating internship and a residency in emergency medicine at Pontiac Osteopathic Hospital in Pontiac, Michigan. He is board certified in Emergency Medicine. He moved to Las Vegas in 1997 and he has practiced emergency medicine at Sunrise Hospital, University Medical Center ER and Trauma Center. He has also practiced Hyperbaric Medicine and is certified as an Independent Medical Examiner.
Aurelio Muyot, MD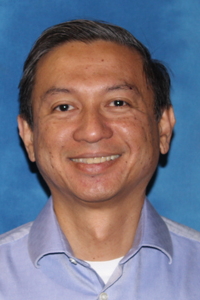 Faculty
Dr. Muyot is a graduate of the University of the Philippines College of Medicine. He completed his Internal Medicine residency and Geriatric Medicine fellowship at the University of Illinois-Chicago, followed by an additional year of Geriatrics fellowship at the University of Tennessee-Memphis. After fellowship, he worked as a primary care physician in Ripley, Mississippi for 5 years. Dr. Muyot then relocated to Las Vegas in 2001 to focus on Geriatrics, and served as chief of the Geriatrics clinic at Southwest Medical Associates. With the establishment of the Geriatrics and Extended Care services at the VA in 2003, he then joined the VA and helped expand the Geriatrics clinics and extended care services, and revitalize the Palliative Care program. Dr. Muyot joined Touro University Nevada College of Osteopathic Medicine in April 2014. He is board certified in internal medicine, geriatrics, and hospice and palliative medicine. He is a fellow of the American College of Physicians and the American Geriatrics Society, and is a member of the American Academy of Hospice and Palliative Medicine. His clinical interests include memory disorders, falls, transitions of care, and palliative care.
Catrisha Cabanilla-Del Mundo, DO
Former Fellow 2014-2015, Program Director
Dr. Cabanilla-Del Mundo accepted the position of Medical Director with Nathan Adelson Hospice upon completion of her Fellowship in the Nathan Adelson Hospice Osteopathic Hospice and Palliative Medicine Program in 2015. She also serves as the Assistant Program Director.