Fellowship Program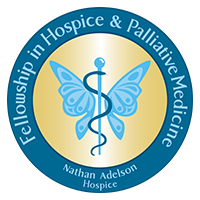 The Nathan Adelson Hospice Fellowship in Hospice and Palliative Medicine program is now accredited by the Accreditation Council for Graduate Medical Education (ACGME) and sponsored by OPTI-West. The program is designed to train physicians from the fields of child neurology, family medicine, internal medicine, pediatrics, physical medicine and rehabilitation, neurology, radiation oncology, anesthesiology, emergency medicine, obstetrics and gynecology, psychiatry, radiology, or surgery.
Interested?
Those interested can apply through the Electronic Residency Application Service (ERAS®). More information regarding this process can be found at https://www.aamc.org/. For additional questions, contact Sarah Anderson, Education and Fellowship Coordinator, at This email address is being protected from spambots. You need JavaScript enabled to view it..
Mission Statement of Fellowship Program
Nathan Adelson Hospice will provide a Fellowship in Hospice and Palliative Medicine that strives to be a model for excellence. The program provides humanistic, holistic, evidence-based education for graduate physicians seeking additional skill, competence, and certification in Hospice and Palliative Medicine.
Purpose of the Fellowship Program
Increase Accessibility for Patients: Improve healthcare in Southern Nevada by increasing accessibility to Hospice and Palliative Board Certified Physicians.
Hospice and Palliative Care has emerged as a critical medical specialty. Currently, participating in a formalized clinical fellowship program is the only avenue to obtain certification in Hospice and Palliative Care.
Palliative care is specialized medical care for people with serious illnesses. This type of care is focused on providing patients with relief from the symptoms, pain, and stress of a serious illness. Palliative care is proven to improve quality of life, decrease depression and improve family and patient satisfaction as well as being cost effective.
Increase Number of Hospice & Palliative Care Physicians: Nathan Adelson Hospice's Fellowship Program will increase the number of hospice and palliative care certified physicians to improve quality of healthcare for seriously ill individuals in Southern Nevada.
Clinical Training
Training Sites: The Nathan Adelson Hospice Fellowship in Hospice and Palliative Medicine will consist of 12 months of training under the auspices of Nathan Adelson Hospice and its direct affiliate programs. The Fellows will provide hospice and palliative care medicine in inpatient acute care, long-term care, homecare, ambulatory practice settings.
Nathan Adelson Hospice
Inpatient Unit
Homecare
VA Southern Nevada Healthcare System
Palliative Care Ambulatory Clinic
Valley Hospital Center
Inpatient Palliative Care
Las Ventanas Skilled Nursing Facility
Adult Long-Term Care
NeuroRestorative
Pediatric Long-Term Care
Curriculum
Goals of the Fellowship Program: Fellows will be assigned an active and ongoing population of patients for whom they will design appropriate Care Plans tailored to the specific palliative needs of the individual patient. By the end of the program, fellows will demonstrate competence in the following areas:
Professionalism
Patient Care and Procedural Skills
Clinical Knowledge
Practice-based Learning and Improvement
Interpersonal and Communication Skills
Systems-based Approach
Teaching Approach:
Scholarly Projects
Rounds
Formal Weekly Didactics
Journal Club
Online Training Tools
Interdisciplinary Team Approach
Catrisha Cabanilla-Del Mundo, DO
Former Fellow 2014-2015, Program Director
Dr. Cabanilla-Del Mundo accepted the position of Medical Director with Nathan Adelson Hospice upon completion of her Fellowship in the Nathan Adelson Hospice Osteopathic Hospice and Palliative Medicine Program in 2015. She also serves as the Fellowship Program Director.
Warren L. Wheeler, MD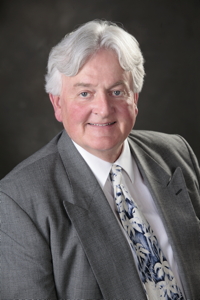 (Retired)
Senior Director of Palliative Medicine
Warren L. Wheeler, MD, completed a 2 year fellowship in medical oncology at MD Anderson Hospital and Tumor Institute, Houston, Texas in 1975. Until April 2002, he practiced medical oncology in Columbus, Ohio for the past 27 years, of which 25 years had been combined with hospice and palliative medicine. He was one in the first group of physicians to take the boards and become certified in hospice and palliative medicine. He pioneered the development of two hospice programs in Columbus as founding volunteer medical director.